Woman Centered Birthing
Strength – Breath – Trust – Open – Love – Life
We are three female GP Obstetricians passionate about providing respectful woman centred care. With 35 years of birthing work  between us, we have broad experience and deep understanding of natural labour and vaginal birth. We work with experienced midwives at Castlemaine Health to support women in their birth choices. We provide a continuity of care model, where women and their partners are supported through the antenatal, birth and postnatal period by the same practitioners.
This model of care has been shown to provide the best outcomes for mothers and babies.
Feedback consistently shows high levels of satisfaction from families who have birthed at Castlemaine Health.
Castlemaine Health Birthing Unit has two main birthing rooms, with a double bed, en-suite and views over the Botanical Gardens. We do not have epidurals or caesarians, but we do have a bath and shower (with hot water that never runs out). Castlemaine Health is a public hospital. Medicare covers all costs for the birth and postnatal care.
Antenatal consultations take place at Mostyn Street Clinic and attract a gap fee (Bulk Billed for concession card holders).
MATERNITY SERVICE REOPENS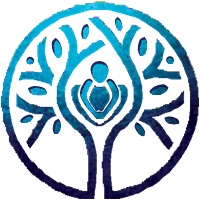 journey to the wild depths of motherhood
I breathed, embraced,
held you within my womb
not held with hands
that may squeeze or loosen their grip
held you with every organ of my body
caressed you with my pain
as I laboured and you birthed
then held you in gentleness
in my arms
in my heart
in the depth of my inspiration
and release of breath
a mother's embrace
the meeting, the wonder
the mystery of birth
a mystery both ending and beginning
who is this child,
who has come to join the family?
Dr Veronica Moule